There is no growing profit without customer acquisition in e-commerce. For many business owners gaining new customers can feel like pure luck in a game of chance, and we understand you – we were also in your shoes.
But that is simply not true.
While the market is unpredictable, customers do change shopping behavior, and sales can go up and down like a rollercoaster; there are some industry proven customer acquisition methods in e-commerce. You will need less than 5 minutes to find out about them in this article.
What is customer acquisition?
You surely know this, but let's quickly be on the same page here – customer acquisition is a process of finding and acquiring prospective customers that are ready to buy products or services your business offers. And like every process, it happens in stages. You should always have in mind customers' journey, from realizing your brand exists to repeatedly purchasing your products. Here is a visualization of a customer journey in a sales funnel: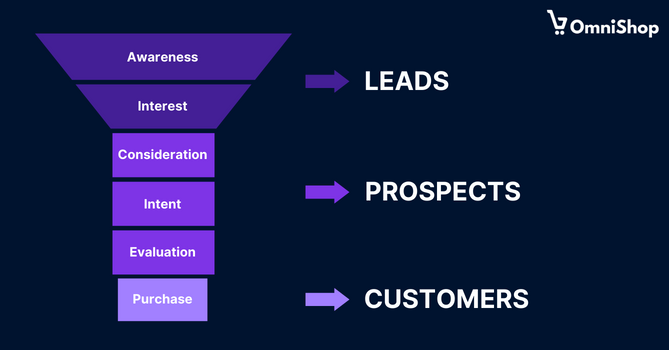 There are many ways to manage your sales funnel and maximize your conversion, but the good thing about marketing in the digital era is that everything is measurable. So it is not hard to do some A/B testing and determine which methods work best for you, stick with it and continue to improve it. Let's dive into it.
Identify which customers should you acquire
Yes, this sounds obvious. But, interestingly, many business owners make this particular mistake at the very beginning. Creating a business strategy on the wrong foundation is already a failure, so it is vital to identify who your customers really are.
For example, you may have anticipated that if you are selling pet supplies, your target audience is everyone who has a pet because it makes perfect sense. But did you know that 31% of pet industry customers are Millennials? And the new market of pet parents has zero interest in walking to the physical store or waiting for a slow website to finally load. They are digital natives – they learn, communicate, find and purchase via mobile devices, so simply creating a mobile app for your pet business can get you a good slice of a new market.
When creating a buyer personas for your e-commerce business you have to literally imagine them as they are in front of you. How old are they, what problems are they trying to solve, how your product meets their needs, do you communicate with them in a language they understand, etc.
Here is example of buyer persona you should always have in mind: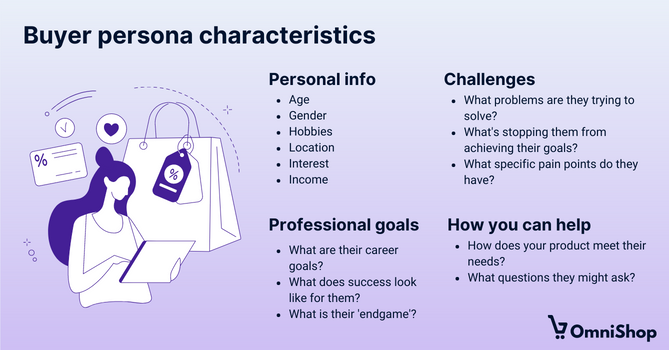 Create intuitive e-commerce platform for your target audience
When you know who your customers are, you can easily create an e-commerce platform to their preferences. No new customer will buy from an non engaging, slow and unsecure e-commerce platform.
You need to have high quality pictures of products, descriptive and clear product description, multiple payment options etc., and if you want to improve customer experience even more, think about implementing features like push notifications, chatbot, Augmented Reality and Artificial Intelligence.
Competitive analysis
Competitive analysis will help you to understand what should be done, and what shouldn't. Your competitors will surely make mistakes you can avoid, or create some great user experience that can inspire you for your own online business.
But you shouldn't stop there.
Competitive analysis is an act of much deeper research of your target market. The analysis should look not only at your competitors, but how customers perceive them. Industry trends, present and future, is also something you should calculate into your e-commerce strategy.
Choose the right marketing methods
Ok now you have your buyer persona, sales funnel, e-commerce platform and market analysis. Now it's time to start acquiring new customers. While there are countless marketing methods, we will focus now on industry-proven, as promised at the very beginning of this post, and here they are.
Search Engine Optimization (SEO)
Where do you start your search for a product?
That's right.
On Google.
SEO for e-commerce is a process that makes your online store more visible on search engine results pages (SERP). When people search for the products you sell, ranking as high as possible will drive more organic traffic to your business.
SEO is a great way to attract new internet visitors and turn them into loyal customers because they are already searching for the products your company offers – they just don't know where to buy them.
And best of all?
Once you position yourself high for relevant keywords in search results, you'll get new customers every day for free.
Paid advertising (PPC)
Paid advertising in terms of e-commerce is similar to SEO. You want to rank as high as possible on search engines, but you will not do it slowly and organically – you will pay to immediately get there.
These ads can appear on search engines, social networks and other websites. PPC for e-commerce is a great method for acquiring new customers quickly because it targets internet visitors already ready to buy.
Another big advantage of the PPC is that you determine your own budget and only pay when visitors click on the ad. PPC is a great choice for both large and small companies. You don't need a huge budget to take advantage of PPC e-commerce advertising. It can give you a quick insight into the performance and potential of your landing page, customer behavior and usability, thus pinpointing what can be improved.
However, the biggest drawback of this technique is that when the ad is finished, your e-commerce business will not be on the top result pages anymore. That is why SEO is a better marketing technique in the long term.
Pro tip: PPC and SEO work very well when mixed together, read more about it on this link.
A time when social media was a network for putting distant people together is long gone. Today, people buy, share experiences and seek social proof of the value of a product or brand on social media. If a company does not have social media profiles or aren't active on it, it literally does not exist in customers' eyes. That is especially true for the e-commerce sector. Just take a quick glance at these stats:
Social media is a place to achieve multiple goals, such as social commerce (selling products directly on social media), and social media marketing (advertising, community management, social listening, brand awareness etc.) Utilizing social media techniques into your overall marketing strategy is a great way to increase customer acquisition in e-commerce.
Omnichannel marketing
Omnichannel is a buzzword you certainly heard before, but what exactly is omnichannel marketing?
It was once a technique utilized only by the industry-best, but today omnichannel is vital for retail business. It means offering customers a perfect and consistent experience across every channel they can encounter with your brand, including print, email, social media, online and physical store. Companies with omnichannel customer engagement retain on average 89% of their customers, compared to 33% for companies with a weak omnichannel experience.
You shouldn't confuse multichannel with omnichannel, although it seems similar. Multichannel marketing implies many channels, but they are not combined into one consistent user experience.
Customer acquisition should be comprehensive and provide solutions for problems people really need, presented in an adequate, visually appealing way.
If you are still stuck and it seems like too much work, it doesn't have to be – we are here to help you achieve your business goals and be ahead of competition. Book a completely FREE 30 minutes consultation with our expert, and let us do all the work for you!