Have you ever heard the phrase "work smarter not harder?" If you are the owner of an eCommerce business, you undoubtedly won't regret considering the same.
Yes, it is hard to cut expenses, but with technology that is more and more innovative and advanced, it's pretty simple to automate most monotone jobs and save money at the same time.
Chatbots are school examples of that.
They are like a digital "employee" who works 24/7 and requires no salary or holiday while executing all your time-consuming tasks. According to Statista, In 2027, the worldwide chatbot market is projected to reach a phenomenal 454.8 million U.S. $ in revenue, up from 40.9 million dollars in 2018. The expansion of the internet has made it harder to reach your target audience and gather data, and a lot of competition around the globe isn't helping either. So in this post, we will discuss why chatbots are the future of market research and how you can use it to boost your eCommerce business in the long run.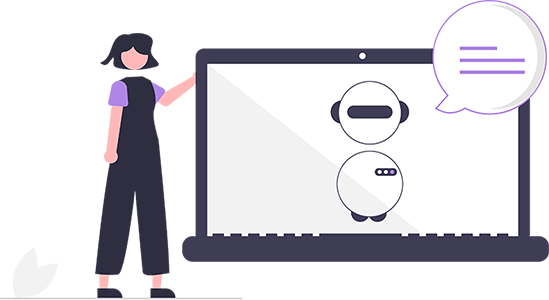 What problem does chatbot solve?
Not so long ago, chatbots were used solely for customer support because they could, and still can, quickly solve any problem a visitor may encounter on his customer journey reducing operational costs of live communication with an agent. However, the purpose of chatbots nowadays has shifted to increasing conversion rates and gathering data. In other words, chatbots have become powerful enough to activate and engage your customers, thus maximizing potential opportunities for generating more profit.
But what exactly are chatbots?
Chatbots are known by many names: virtual assistants, AI assistants, digital assistants, virtual agents etc., but they are all computer programs that allow customers to interact with technology in a most human-like way.
The best part – they are working excellently!
That is why the world's largest companies and platforms are using chatbots effectively, such as Sephora, Mastercard, The Wall Street Journal, Spotify, Starbucks, Pizza Hut and so on.
A chatbot can do any of the following:
Guide a visitor to the desired point on your eCommerce platform
Recommend the fittest product or service for their needs
Gather contact information for sales and retargeting
Collect data of customer interests and behaviour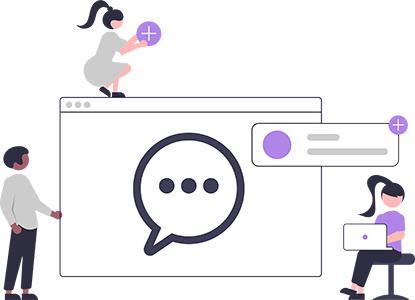 How to make money from chatbots?
Chatbots are saving billions of dollars to companies all around the globe in almost every industry and niche.
But how do they do that?
According to a Call Center School study, Chatbots save companies money through reduced labor costs – according to a Call Center School study, up to 70% of a call center's total operating costs are related to staffing. Businesses often make mistakes and reduce their staff to lower costs, and they suddenly find calls on hold skyrocketing! Sacrificing customer experience to save a few bucks doesn't sound like a good deal; instead, a chatbot can save the day. Phone agents can handle only one customer at a time, while a live chat agent can manage three at most; chatbots can help unlimited customers simultaneously!
Of course, it doesn't mean you shouldn't have a live agent, but allowing the chatbot to handle repetitive and straightforward queries takes this burden off their back, enabling them to jump in for more complicated questions. Also, while chatbot handles basic issues, agents can manage more complex tasks and become experts in doing their job. According to IBM, chatbots can answer 80% of standard customer questions! This does not only trim companies costs but leads to a happier and more fulfilling agent experience. Fulfilled call agents are less likely to leave your company, meaning that you won't have to invest as much time and resources into a repetitive cycle of selecting, hiring and training new agents.
Do not forget: only satisfied customers will buy from you, and a chatbot can make the customer experience seamless! While the live agent can let a bad day or mood get in the way of meeting a customer's needs, the chatbot does not have that problem.
The best part is: satisfied customers will come back for more!
In addition to saving money, the chatbot increases revenue by generating leads and making sales. A chatbot can alert the customer when there is a discount or remind it to finish the purchase, which is beneficial for upselling and engaging.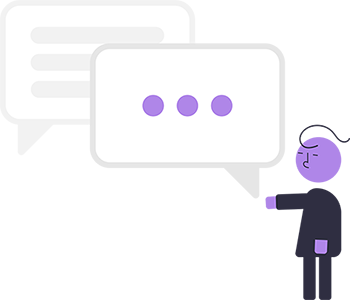 How to measure the effectiveness of chatbots?
Measuring the effectiveness of a chatbot depends mainly on your business and KPIs. Still, we can determine the most critical metrics If you plan to utilize a chatbot and be a step ahead of your competition.
Chatbot effectiveness can be measured by:
total number of users
users who have repeated sessions
new users
number of chat sessions
conversation duration
average daily sessions
completion rate
bounce rate
number of times chatbot cannot understand user
the number of users who got engaged in more tasks
chatbot response time
live agent ticket deflection rate
It is vital to define what is the success of your chatbot.
Why is that?
Well, chatbots work best to accomplish a few things. Determining KPIs is usually done after understanding the business challenges that your bot will need to resolve and define its scope. Measuring your KPIs is essential to validate whether the bot you have implemented actually serves its purpose. At the end of every conversation, do not forget to rate customer satisfaction. Asking users a simple question such as "How would you rate our service today?" will give you the necessary feedback to measure customer experience and determine pinpoints for further improvement.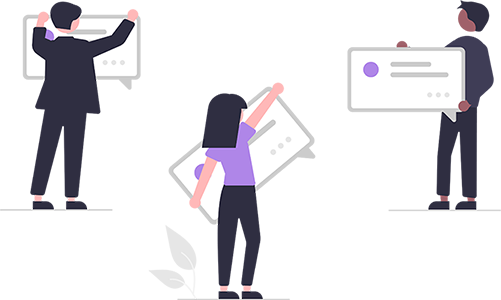 Why are chatbots the future of market research?
Effective market research creates a foundation for a successful business, and the chatbot is on top of the mind when it comes to eCommerce.
Researching is all about conversation with people.
From a technical perspective, a chatbot is considered the most promising tool for human-machine communication and represents a natural development of a question-answering system leveraging Natural Language Processing (NLP). Chatbot gives a response based on user input, and the ability to understand questions is a fundamental step for providing the correct answer. Instead of sending emails or text messages, chatbots have proven to bring a lot more crowd to the company and prepare a massive amount of research materials based on the questions and answers they receive and give constantly.
It's a fact.
The future of chatbots is bright and shiny, and it can make an eCommerce business explode in sales and conversions! Of course, like every new data collection technology, it will take some time for industries to adapt to it entirely, but eventually, it will forever change the way eCommerce works.
Do you want to be among the first to use chatbots' beneficial advantages to grow your eCommerce business? Then, book a completely free 30 minutes session with our expert and find out how you can generate more sales in no time.