Grow eCommerce business – a complete guide to business growth
Why is eCommerce growing like never before?
Amid a worldwide pandemic, online shopping store businesses accomplished skyrocketing sales that were unimaginable only a year back.
As a result, both young and older customers left physical stores and decided to go hunting for desired products from the comfort of their residences and with help of their extended right hand – cellphones.
Although the lockdowns and quarantines will eventually finish and in-person buying will return, eCommerce growth is expected to continue.
Why is that?
Is your online shop ready for growth?
Do you want to increase eCommerce sales?
To assist you in preparing, here are reasons to grow your online business and 6 growth techniques to increase ecommerce sales!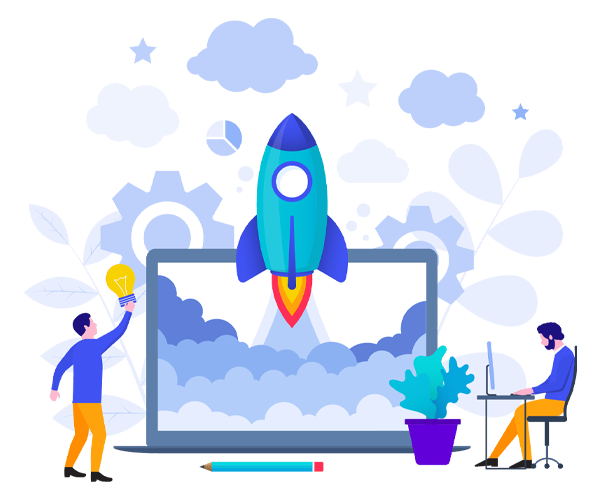 Turn eCommerce into mCommerce
Did you know that a 3rd of online purchases are made via a smartphone?
In the era of the digital revolution, customers want products available on their mobile devices, and you better give them their wished products in a way they want!
Besides, half of the internet traffic in the world comes via phones – as much as 54.8 percent, and that number is inevitably growing!
Why is it so?
The answer is simple – people don't detach from their phones. When was the last time you stayed away from the smartphone for a whole day?
Besides that, technology is advancing every day, so the phone is no longer just a phone but a kind of window to the digital realm through which we inform, buy products and communicate with the rest of the world.
The unique experience on the Internet attracts customers, and the applications provide a sense of personalized shopping, even from home.
Speaking of which, another tip – make your eCommerce website mobile responsive!
Mobile adaptivity is essential for business growth nowadays.
Every day more website traffic is generated by phones and tablet computers, driving eCommerce sales. As a result, numerous major brands make sure that their internet sites are mobile-adaptive, enhancing the customer experience.
They have indigenous mobile applications to make buying less complicated for clients.
If your site does not have responsive UX or UI design and functionality, you will most definitely lose the young customers of Generation Z and millennial clients.
Additionally, technological enhancements such as far better connection and also voice-activated buy option have created a rise in mobile buying income from $3 billion to $31 billion just in the USA!
Customers like to get real-time updates of brand-new product launches, exclusive deals, marketing plans, and the one-touch purchase choice, triggering exponential development of your eCommerce store.
Smartphones permit for location-explicit offerings, developing a more intimate customer-business relationship that drives much more customers.
Think of hiring professional technical support or an eCommerce assistance aide to help you with easily transition right into this new phase of online store business.
But before developing a mobile app for your eCommerce business, you need to conclude your business model.
Create an adequate business model to help yourself know your customer target group, revenue streams, and value proposition. You can choose among these two business models, B2B and B2C; as for mCommerce, these two work great.
Quick tips for turning an eCommerce website into a mobile app
The eCommerce internet site and the associated mCommerce apps will certainly serve the very same database. Just the process of information will look various from the site to the mCommerce application.
When creating an application out of a site made from one platform, picking the appropriate one is important. So, it would be best if you tried hard to identify the best app development platform for smooth application development.
For this very reason, you need the help of professionals.
As we are improving the current eCommerce store with which clients are rather familiar, it would be an ideal move if we bestow a user-friendly appearance all across the whole environment of mobile apps and internet sites.
Due to this, it's significant to hang on to the same design with both site and application.
The design of the app should mirror the internet site's every single time.
Don't forget about API growth.
A secured framework of the software application parts, a CMS, makes it easy to craft websites.
One of such CMS, WordPress, chiefly brings about profound and also simpler eCommerce web growth.
Besides, all the software elements, such as the internet server, system, front-end, and database, come from the same system; they exchange information without any concern.
There remains no security risk because the same party handles all the components.
Unfortunately, though, the same does not happen with mobile apps. They never have a closed system with the data source. Instead, in an application, it is acquired via a bridge known as API (Application Programming Interface) to exchange information together with the data source.
To experience the improvement in app effectiveness, durable API combination with the view of the application is crucial.
First, there lies static info that follows the web page, and the next, the vibrant information it's gotten hold of by the API directly from the server.
Testing is an important part of turning eCommerce sites into apps.
A natural side of the post-development phase of apps is screening. A mobile application is executed in the testing phase for its attributes and also criteria. Such attributes need to carry out smoothly and obtain the surety from a team of high-quality analysts that the application executes as per the typical top quality specification.
An expert tester from the manual testing team likewise utilizes the app to designate any bug or problem if discovered.
After our mCommerce application passes the screening phase effectively, it's ready for distribution on an application store.
Although various third-party app shops exist in this digital-led world, there are two leading shops: Google Play Store and Apple App Shop.
Suppose that possessing a mCommerce application and an eCommerce website is an excellent idea for you because both are good for your eCommerce business.
In that case, you can try Progressive Web App Development (PWA).
The unique potential for using this technology is that PWA permits the customers to access your organization from their mobile devices and desktop, with an app or a web browser.
Well, unquestionably, we can state that mobile applications have won not just this globe but likewise our hearts. In the upcoming years, every company and solution will certainly create its application with the boosted traits as in their websites.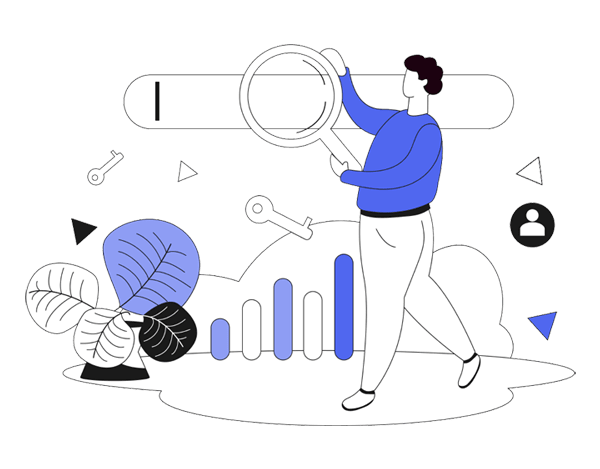 SEO – let customers find you themselves
The fact is: SEO has the highest ROI (Return of investment) of any other marketing campaign.
Yet, despite that, many online shops are created with little or no consideration for search engines at all.
In most cases, they rely only on social media or paid ads to sell their products which is great but requires constant work and investment.
On the other hand, SEO only requires effort at the beginning of optimization. Once you rank high on the search result page, you practically make sales on autopilot with no recurring expense.
In other words, once you are Google's favorite your marketing is free. Until some competitor does the optimization better than you, of course.
But what is SEO?
It's the marketing tool that implies increasing your site's visibility on search engine result pages by targeting keywords related to your product and improving site structure and speed. SEO aims to get your online store to rank as highly as possible to attract more organic traffic to your eCommerce website and thus generate higher profits.
Organic web traffic differs from any other marketing traffic resource.
Why is that?
For a start, unlike any traditional marketing channels like TV, radio, or billboard, organic traffic is free.
Every website visitor is free, and every complimentary session is a possible sale.
And what's best – you are not even serving them ads in the advertising space. The visitors themselves are looking to buy the products you offer!
But unlike paid website traffic, raising your organic internet presence isn't as easy as raising your advertising budget.
What is important to note is that SEO is the absolute best marketing tool for long-term advertising.
Keep in mind that any changes you make to your site ought to be done meticulously.
In this manner, you can see what benefits you and what doesn't and adapt your method before any adjustments end up irreversible.
Quick tips for eCommerce SEO
The mobile experience of your brand's digital identity should be a priority.
As an eCommerce owner, you need to pay attention to the customizable design, page speed, and loading time of the site's phone and facilitated user experience.
The most reliable SEO strategy includes:
Keywords research and finding the types of search phrases customers are typing in the search engine to find a product your business offer
Site styling based on your keywords study
On-Page SEO according to keywords through meta tags and content
Technical SEO to make sure search engine crawlers can scan your website effectively and easy
Regional SEO to assist drive neighborhood natural web traffic (if you have a physical store)
Link building to increase the authority score of your website
Measuring SEO Success with tools like Google Analytics
Keep in mind: If you want your eCommerce store to stand out, you need unique content!
You must post quality content often and consistently.
Time of publishing a few hundred-word blog posts now and then is long gone.
You require a thorough marketing strategy composed of video clips, blogs, and podcasts to interact with every single customer.
To produce outstanding content, you must recognize what your customers are trying to find and develop web content that suits that story.
If you do not recognize what type of material your customers desire, use these three approaches to find the answer: Survey your customer base. Ask your clients. Take a look at your competitors.
It never harms to survey the competition. It's actually the first step when building a marketing campaign.
That doesn't mean you should replicate what competition is doing. However, it's a wonderful way to obtain motivation and ideas for your marketing plan.
Brainstorm from your very own experience.
Nobody recognizes your products far better than you do.
Sit down and think about what you believe customers need to find out about your products and produce content based upon those suggestions.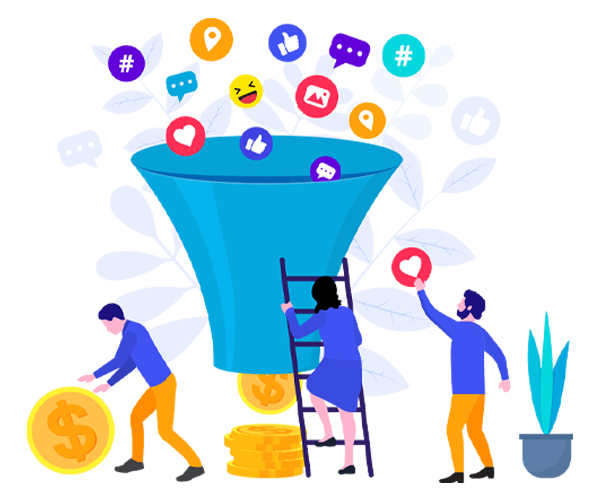 Social Media Marketing – make it formally informal
Social media and eCommerce work together like a charm.
Professionals have been using social media platforms to connect with eCommerce customers for a long time now. More and more customers are using the Internet and social media to research brands.
Just take a peek at these stats:
76.8% of global internet users purchased a product online in 2020.
44.8% of global internet users use social media to search for brand-related information
More than half of internet users between the ages of 16 and 24 research brands on social media
Those are massive numbers, and the markets are booming.
Whatever your industry is, be sure that social media is a place where your potential and future customers are right now! Therefore, your marketing should be geared towards social networks.
To run successful social media management, first, you need to set goals.
Social media for eCommerce is usually used for two main reasons: to drive traffic to your business website or drive more sales.
It is essential to establish your goals before investing money or time into building your social strategy.
Why is that?
If you don't properly set your goals, you won't measure success and change strategy according to the results.
Alternatively, you can use social media to raise your brand awareness. However, it's more of a secondary goal because it mainly focuses on generating internet traffic and sales for the online store's needs.
Some social media networks may appeal to you more than others If they are excellently suitable for your products.
For example, the clothing brand name would likely intend to use Instagram since it is image-focused. Customers are already utilized to uncovering and buying clothing on the app. Next off, take into consideration which systems attract your target market. You'll wish to go where your ideal clients hang around. What type of information might inform your marketing choice?
With some research study, you might uncover that:
60 percent of Pinterest users are ladies
98 percent of Facebook customers access the site using mobile devices
From these and various other data factors, you'll be able to identify which systems could be best for your business.
Facebook page, as an example, has a store developed right into it where clients can surf and buy products. You could discover success with the social business if you sell products that a potential customer can quickly examine online from a photo and could buy on impulse.
Facebook, Instagram, Amazon, Pinterest, TikTok and many more social channels can help increase your presence, boost website web traffic, generate leads, and help you get in touch with your consumers and customers.
Quick tips for eCommerce social media marketing
The first tip – determine the tone in which you address the target audience.
It's not a tip valid only for the online store, but it is very important at the very beginning to determine how you are going to communicate with your public.
Brands can be dynamic, positive, cynical, or professional.
It would be best if you chose an adequate tone according to your business and target group.
For example, If you are offering medical services, you probably shouldn't be ironic or unserious. The audience may perceive you as frivolous if you joke in life-threatening situations.
But, on the other hand, a clothing store we pointed out earlier can address customers in a joking or even taunting tone to attract their attention.
The tone of the address is not something that marketing tools can measure, so think about it well before you start your campaign on social networks. It can become your trademark that will cause positive or negative associations to your brand.
You will also need to optimize your social media pages for business.
Complete your profiles completely, including useful info anywhere you can.
Make it simple for customers to discover the details they need to understand your company and purchase from you.
Perform research study to identify what pertinent keywords and hashtags to use so you turn up in search engine results. Make your location visible, If you have any.
Use clear CTA, so the customer can understand what to do to purchase a product from you.
Social media is a big part of day-to-day life for many individuals and uses an exceptional chance to get in front of many possible customers.
You can use numerous platforms to enhance your brand name, increase sales, and create devoted followers.
If you also sell products online, using social networks for eCommerce is an all-natural step for your business as you plan future eCommerce store development.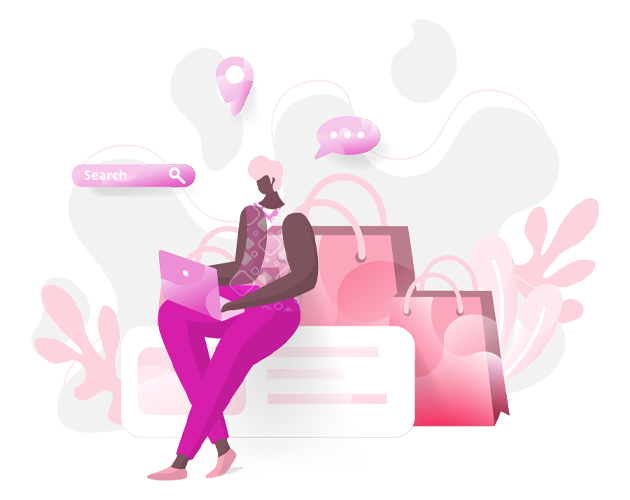 Google Ads – hit them where they are
What is the first thing you do when you need an answer or to find something?
Thats right.
You ask Google.
When it comes to eCommerce marketing, the number of marketing channels that beat the powers of Google Ads is 0.
The trick is to recognize and apply every little thing you need to learn about Google Advertisements for eCommerce into a well-optimized marketing technique that drives juicy, targeted traffic to your eCommerce store.
So why is Google Advertisement so crucial for your eCommerce store?
Because by combining a variety of Google marketing campaign types with other electronic advertising methods such as Facebook, Instagram and email, advertisers can get to the ideal prospective customers at the correct time.
Without the best Google Ads campaigns, you're literally leaving a lot of money on the table.
Consider this: Google has an enormous 90% global search engine market with 5.6 billion searches done each and every single day.
Knowing which approaches works best for Google can be a hit-and-miss operation in a time of wild advertising.
So we have prepared a few tips that will help you grow your eCommerce business with Google Ads.
Quick tips for eCommerce Google Ads
Google Ads can work for businesses of all sizes and shapes.
It matters not whether you introduced your business or have been around for decades or what sector you're in – Google Ads can most likely advantage you.
However, if you intend to see those advantages, you'll need to leverage approaches chosen and created particularly for companies like yours, which is where things can become a little bit complicated.
Ecommerce companies, for instance, are most likely to want to stick to techniques shown to market products efficiently and at a fairly high return.
They'll naturally require a different strategy than a B2B provider or a college trying to hire trainees.
As you're overhauling your campaigns for the remainder of the year, make certain that you're utilizing these leading Google Advertisements methods for eCommerce store.
Purchasing Ads is the best friend of your eCommerce business growth.
They enable you to feature product images, titles, pricing, and product scores promptly under a pertinent search.
Companies spend resources for this unbelievable exposure, which is why that "Sponsored" tag is appearing on the leading edge. If you're offering physical products, you intend to be running Purchasing Advertisements via Google.
Lots of high intent users will see something that fulfills their immediate requirements and purchase quickly.
Showcasing sales, price cuts, and also unique special offers never hurt. As a result, prospective leads, as well as existing customers alike, enjoy an excellent sale.
The possibility to save money while obtaining something terrific can be practically alluring, especially if they think that the sale is nearly over, which they require to act currently. Ensure that you mention any special deals or sales for your products that have taken place.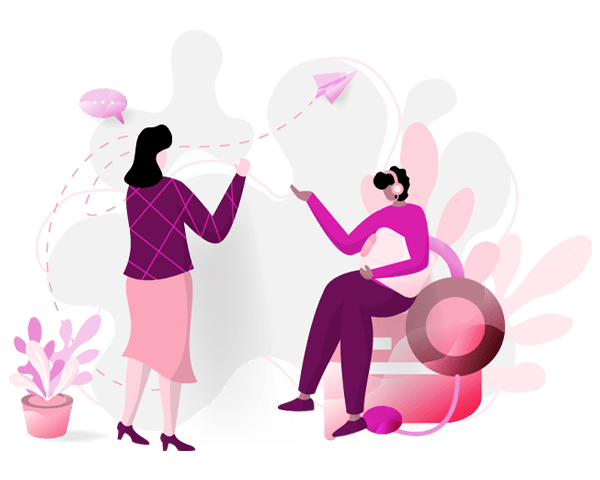 Provide excellent customer service
eCommerce customer service is a significant factor to:
increase eCommerce sales
acquire new customers
expand the loyal customer base
Customer support is a way for online businesses to help customers with everything from online shopping decisions to problem-solving while creating a seamless user experience across all channels and platforms.
In the rapid development of the digital world, it is not enough to have customer support, but excellent customer service is a necessity for business success.
Poor customer support is worse than none at all!
Statistics show that 95% of consumers say that excellent customer service is vital for brand loyalty.
Today's customers have high expectations and want you to be available to them 24/7.
How can you do that?
Of course, customer service can be organized in the old-fashioned way: be kind, smiling and interactive with every call.
But this is not 1990 anymore, and your shop is not made out of brick and mortar. Instead, your shop is tailored exclusively for the internet!
Digitalization has brought us tectonic changes in the way customers think and go shopping, and at the same time, the way the markets work.
So, use technology innovations.
Instead of paying workers for 3 shifts, invest your resources in creating a personalized chatbot.
What is a chatbot?
A chatbot is your digital retail assistant who does not ask for a salary, vacation or days off.
Many customers anticipate companies to be available 24 hours a day, 7 days a week.
While expanding a customer support team is one (pricey) choice, you can do yourself a favour and save money with a chatbot. Chatbot ensures your customers are dealt with quickly, regardless of the time of the day.
But that is just the tip of the iceberg.
Chatbots can also collect data about your site visitors and make better product recommendations for upselling and cross-selling.
What's more, chatbots can additionally alert customers when items run out of supply and suggest suitable alternative products based upon their preferences.
Besides, chatbots recover abandoned and forgotten carts.
In contrast to common belief, an abandoned cart can be an excellent income resource!
Online merchants' standard shopping cart abandonment rate ranges from 60% to 80%, approximately 71.4%. The very best optimized checkout process has an abandonment rate of 20%.
Chatbots can remind customers of products in their abandoned shopping cart and ask them if they agree to continue in the direction of checkout or if they want to upgrade their shopping cart.
On most occasions, such tips push visitors to review their cart.
Don't forget to make your chatbot act human-like.
Instead of just saying: "There are items in your cart. Do you want to finish your purchase?" a chatbot can say: "Your shopping cart is sad and lonely without you. Would you like to take care of it?"
Appeal to your customers' emotions! Individuals feel guilty and bad about abandoning something; it does not need to be a big-eyed puppy.
You can use those feelings and make them feel sorry for the products they left, thus reducing the percentage of abandonment carts, saving you much money!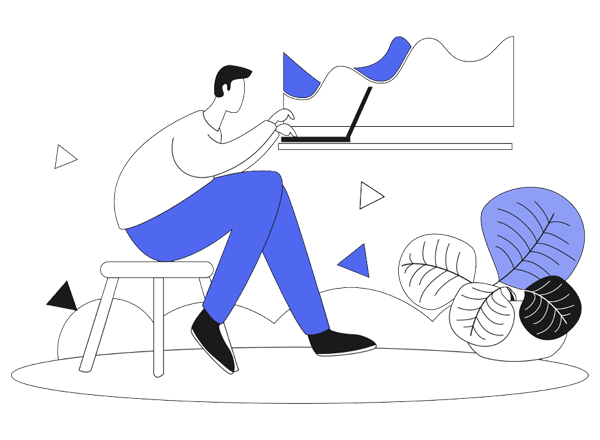 Grow eCommerce business with email marketing
The reality of site traffic is somewhat rough: most brand-new visitors to your online shop will certainly never return.
Unless that is, of course, you do something to maintain them returning.
Developing an email list and sending engaging programs gives you the means to maintain web traffic by providing customers with the motivation to remain in touch.
What is email marketing?
Email marketing is the practice of sending advertising and marketing messages to prospective and present customers through email to market, inform, or develop loyalty
Email is a must-have digital marketing network and generally works best when sending out individual, relevant messages to fractional lists of receivers
Email is a specifically crucial marketing tool regarding eCommerce business, where it's used for sending out transactional, marketing, and lifecycle messages
Marketer Jay Abraham was one of the first to popularize the idea that there are only three ways to grow revenue:
Increase the total number of customers
Increase the total number of purchases per customer
Increase the average order value
Systematic focus on all three areas will further compound your results, and that's one of the biggest reasons why it's worth creating a deliberate email marketing strategy when growing an eCommerce business.
Quick tips for eCommerce email marketing
When growing an eCommerce business, one of the first tasks on the to-do list is to make a base of customers and potential clients' email list.
Then start growing your list of subscribers as soon as you can, maybe even before starting your business.
Customer accounts are valuable to eCommerce businesses because they require customers to share relevant information, including their email address, and make purchasing history easier to track.
The downside is many customers find it frustrating to create an account for a single purpose to buy a product.
A useful compromise provides the option to create an account after a customer's first order has been placed.
Ask any online business owner about their biggest marketing regret, and many will tell you that they didn't start collecting email addresses from day 1.
Learn from this frequent marketing mistake and start growing your list of subscribers as soon as possible!
A key thing to know before you begin building your email list is that you need permission to follow up with prospects and customers over time.
Too often, online businesses assume the idea of receiving a newsletter is a compelling enough reason for customers to subscribe. Marketing is about messaging and measurement, and "get our weekly emails" is not a compelling marketing message.
Consider creating a real offer as an added incentive for visitors to share their email.
Offering exclusive deals and discounts is a good approach.
But be careful with discounts: they can hurt your margins by coaching customers to always wait for deals.
Discounts often make financial sense if they keep a customer you will lose anyway, which means they can be a solid motivator to get customers to give their email.
Use a giveaway to break through the silence or to jumpstart your list, but don't rely on them to grow an engaged audience for the long term.
Also, give your customers access to educational content.
Consider producing a free piece of content that contains a tangible value for your target customers and will put them into a buying frame of mind. Whether is a e-book, tutorial or free consultation, customers love to get something for free.
The best converting lead magnets offer something visitors can immediately apply and highlight a gap your product can fill.
As the proprietor of an eCommerce store, you must make sure your service is constantly growing.
Always.
In these fast-changing times, you'll find you get to a stationary state if you are not expanding.
It's vital to comprehend what your customers desire and try out all the innovative modern technology available to make sure that you can improve the total experience for your customer and ultimately aid your eCommerce store to expand.
So, increase eCommerce sales by increasing your customer reach straight online.
With an online store, your profits are no more limited by the variety of consumers that can physically visit your traditional shop made from bricks.
You can sell throughout communities, states, and even boundaries, removing all geographical restrictions.
Your online store also permits you to accommodate customers who find it easier to search and buy when retail places are not commonly open.
Online buying can save time for both the customer and retailer, reducing telephone calls concerning availability, requirements, and various other details they can easily find on your website.
Let time be your competitive advantage in the digital-led world, and start growing your business right away! Book a completely free 30 minutes session with our experts that will help you achieve that.