Checkout process optimization – how to reduce checkout abandonment
Imagine this: the customer just added your product into the cart, came to the checkout page, and then – nothing. So the customer simply leaves the checkout process, kind of like internet window shoppers. If that is happening to you, remember that 68.81% is the average shopping cart abandonment rate, with the most recent study showing 74.52%. That is a lot of money out of your pocket – precisely, $260 billion could be recoverable through checkout optimization, according to Baymard Institute.
Knowing why customers leave the sales funnel at the very bottom can help us identify pinpoints for improvement. Before we move on to practical applications, we'll cover the basics. Keep reading and learn why customers abandon the checkout process and what you can do about it.

What is checkout in eCommerce?
The expansion of purchasing on the internet has made eCommerce platform the initial stop for most users. First, however, you must perfect your checkout process to produce an excellent customer experience, enhance conversion rate, and lower checkout abandonment.
First, let's examine the essential steps of an eCommerce checkout process and then study why customers desert checkout. Once we understand all the steps, we'll cover the checkout process best practices for optimizing your eCommerce checkout and skyrocket your eCommerce business!
This consists of every step that the user experiences to continue via the checkout. Therefore, an optimal checkout process will undoubtedly provide a smooth, smooth customer experience.
The standard checkout process for a consumer is:
adding to cart
billing details
shipping details
delivery method
preview order
payment
confirmation
Digital products and items won't need delivery information or shipping methods, as you'll download what you've bought.
But physical products will require shipping details and also techniques to be input. So, depending on the store, you will certainly need to maximize the checkout flow.
All checkouts have the same crucial actions we listed above, whether they are part of a single checkout page, multi-page checkout, or perhaps an extra challenging checkout procedure.
Once we've covered this, we'll now explain why users are leaving the payment process, so make sure to keep reading.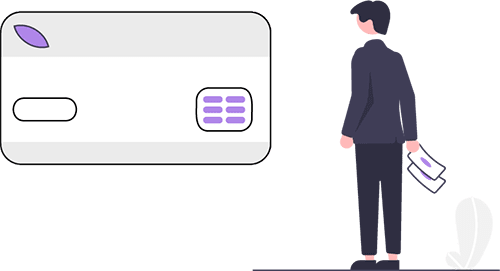 Unexpected additional charges are among the top reasons
There are many factors why online shoppers are deserting the checkout process. Still, unexpected additional charges are among the very top reasons for abandoning an eCommerce checkout.
One of the most prevalent causes, according to Statista, is that consumers encounter something they did not anticipate, in other words, when they experience unforeseen costs.
So you can eliminate every unexpected expense and likely enjoy a more modest rise in conversions.
However, even a modest boost in eCommerce conversions can have a significant influence on your sales.
One of the most usual kinds of unexpected expenses driving eCommerce purchasing cart desertion concerns shipment.
Numerous on the internet customers anticipate delivery to be free constantly. Satisfying this expectation will undoubtedly eliminate the single most significant factor adding to the checkout abandonment rate.
Provide shoppers a clear idea of expense before the checkout, and you ought to lower your store's buying cart abandonment rate and gain more conversions, sales, and of course, profit.
On the other hand, don't instantly include items in a consumer's cart and make shipping charges clear.
According to SaleCycle, 23% of shoppers abandoned carts due to shipping issues.
Delivering choices and costs is a vital part of the eCommerce business, influencing customer purchases. Every one of the shipping options, including shippers, distribution times, and delivery prices, affects whether a customer proceeds via the checkout page.
Having lengthy shipment times, added shipping fees, and other delivery issues at checkout are most likely to trigger drop-offs.
When consumers decide an item is not worth the delivery prices, they are unlikely to finish the acquisition.
So what is the solution?
The most effective way is to utilize a high-grade shipment companion that offers reasonable shipment times for the items up for sale and provides affordable prices.
This will maintain customers from dropping off during checkout process.
You can adjust the product web page, so getting in just a postal code can offer the consumer an approximated delivery day. Adjusting improves UX/UI and establishes the ideal assumptions of product shipping when the consumer is viewing the item.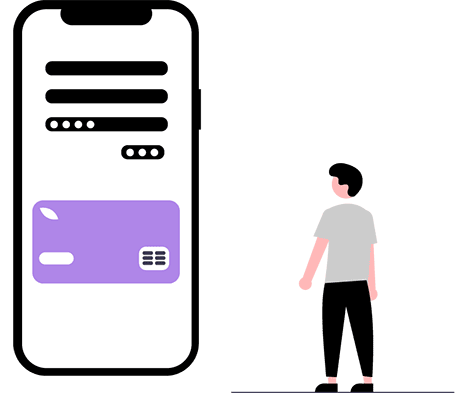 Forced account registration
Forcing consumers to register or create an account at the point of payment often scales up checkout desertion rates. Adding an account registration disturbs and reduces the customers' payment procedure.
Its impact on checkout abandonment rate is vital.
If people didn't intend to register the first time, they aren't likely to change their minds at the very end to make a purchase. Instead, much more likely they will be annoyed.
So the solution – guest checkout.
It is a standard option for most eCommerce websites on the internet, and it works perfectly well.
According to SaleCycle, 34% of shoppers abandon checkout because they are forced to create an account. So it doesn't make any sense to lose almost one-quarter of sales just to force customers to make an account, especially not at the checkout page.
As an online retailer, it's your goal to lower the action in the purchasing path. But, unfortunately, it's a reality: account creation is a conversion killer, blocking customers from completing their acquisition.
If you're not currently using a visitor account alternative, you can bet your competitors are.
The long and complicated checkout process
The whole point of online buying is to be fast, reliable, and convenient.
The longer it takes, the much less practical as well as convenient it is to the customer. If the checkout procedure is complicated, it will not save customers time or trouble as well as they will no longer see the worth.
Account registration we talked about above in the text is an example of an added, time-consuming extra step that turns prospective buyers away.
Another example: Baymard Institute recently found that very rigorous password requirements contributed to an almost 19% abandonment rate.
If they choose the product is not worth the process, they will likely not return. Never.
So what is the best option?
Well, simplify the checkout and payment process as much as you can, eliminating unnecessary steps or clicks. Make it as easy as possible for the customer to buy from you – it's simple as that.
Payment process protection issues
Payment security is critical when running an eCommerce business, as customers will only make purchases and input financial information through systems they trust.
People are cautious of inputting personal info online – especially banking information.
Therefore, payment processes should have some element of fraudulence security to make sure customers information is safeguarded. It does not always matter just how excellent safety is, as many platforms have good safety and security; it's more about communicating the look of high-level protection.
Even if the solution is safe and secure, you must see that it feels safe and secured to the user.
Convey safety and security functions to individuals, so they feel great that they won't be losing their money if they choose to purchase from you.
Provide high-quality safety throughout the user trip, especially the payment process.
Ensure that the platform is carrying out well and the protection offered is directly conveyed to the user, so they know the system provides the security needed to shield their information. In addition, it assists in placing settlement secure sticker labels on the cart and also payment page.
This develops customer confidence to make a purchase.
It also helps make integrations with relied-on and trusted payment gateways and solutions, such as PayPal.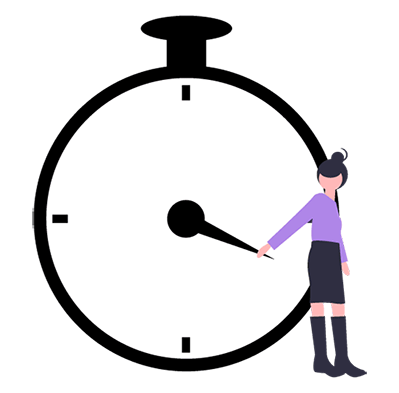 Performance and load time
Did you know that a one-second delay in load time can result in a 7% reduction in conversions?
If your website is slow, it has a massive impact on the checkout process abandonment!
According to KISSMetrics, 40% of customers will abandon a website if it takes longer than 3 seconds to load.
The truth is: When the user experience is poor, customers do not have the confidence to finish an acquisition.
The website and application's quality – specifically the payment process – is crucial to obtaining individuals to convert.
Remedy: Normal end-to-end site testing from the homepage to checkout is vital to ensure that individuals are confident, comfy, and risk-free when making purchases.
Every page on your website should be responsive and mobile-friendly, and every page should have clear and relevant content too.
Absence of payment options
Lack of payment options is yet another physical obstacle to purchasing.
Not having the payment options available to the customers raises the possibility that they won't proceed with the purchase. Users are likely to have a few different payment methods available and will likely use one of the most practical ones.
As long as usual methods of payments are provided, the absence of payment options likely won't affect checkout abandonment rate like other variables.
But, having as many payment options as possible is the very best way to fight this. Nonetheless, as payment methods are pricey to provide, concentrating on one of the most prominent payment approaches will resolve this issue for most businesses while only losing out on some conversions.
Checkout process optimization tips and tricks
When you know why customers are leaving the checkout process, it's easy to optimize it. So we will cover that ground now and give you some tips and tricks that will reduce checkout abandonment.
Keep in mind: our advice is strictly related to science and what the studies show us.
For example, one of the research studies revealed that free shipping is the number 1 determining factor for customers looking to purchase.
With that in mind, do everything you can to make product shipping free or at least affordable.
Also, you should start considering cart abandonment emails, and fast!
Cart abandonment email is sent out when a customer leaves their purchasing basket as a reminder to finish a purchase.
Sending out a well-timed cart abandonment email allows a retailer to continue the conversation with clients currently thinking about the product, enabling you to move customers to the next step in the sales funnel and finish the conversion.
Here's how the cart abandonment email works.
The email reminds your customers that they left highly-rated products in their shopping cart.
You can utilize the star rating (of the highest possible rated item in the cart) in your subject line. For example: "There are ★ ★ ★ ★ ★ items in the shopping cart waiting for you!" By optimizing your email, you will increase its open rate.
Most abandoned cart emails that you run into will include a list of the items left behind in the cart. These emails consist of all of the essentials you would certainly anticipate: the product name, photo as well as rate.
By including the number of testimonials along with the ordinary rating, you can make your items extra engaging. For example, seeing something like "Rating: 4.64/ 5 (67 Reviews)" will surely help you remind your customers to complete that purchase ASAP.
While email has been around from the birth of the internet, using modern advertising and marketing tools has had a massive effect on eCommerce companies, including intent popup.
Although popups are not new, they have now been modernized to increase the conversion rate.
An exit-intent popup uses a set of algorithms to establish when a user is leaving a platform, and as they are about to hit that "X" button or click on the URL bar, a targeted message will appear.
Why should your eCommerce business utilize an exit popup?
For example, offer your customer a discount.
If the user is on your website, scrolling, looking, and leaving after that, it certainly is interested in the product; but it most likely wants to check your competition.
Offering a price cut sweetens the offer and finishes the conversion!
Cart abandonment is irritating, but it isn't going to disappear. It also offers sellers a chance to boost the customer connection, improve commitment, and look at why visitors aren't converting.
Conclusion: Minimizing your checkout process's steps will undoubtedly reduce rates of checkout abandonment.
As a society, we are impatient; we wish for a checkout process in under 5 seconds, or we go to the competitor because the internet is one hell of a crowded place. Do you wish your checkout process to last under 5 seconds? Then, book a completely free session with our expert and find out how you can increase your sales and skyrocket your business!